Your Website Needs To Be More Than Just A Pretty Face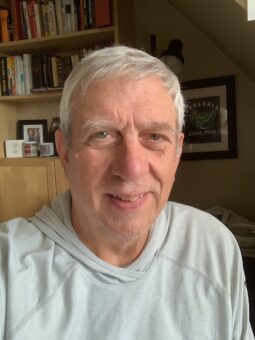 With a writer's knack for clarity, Mark Whittaker serves small business owners overwhelmed by online marketing jargon. He not only helps them get results; he understands the numbers behind those results.
Mark shares his expertise with AHB in a live online presentation on Thursday, July 20. Tune in from home via Zoom or watch with us in person and enjoy conversation and a casual dinner in Sellwood.
Based in Pittsburgh, Pa., Mark is owner of Whitmark Digital, a one-person digital marketing agency that helps really small businesses with their websites, search optimization, search advertising, web content, and social media. A newspaper journalist for 31 years, Mark has spent the last nine of those years building and managing newspaper websites. Beginning in 2010, he helped build a start-up digital marketing agency. He launched Whitmark Digital after Covid, believing there must be a better way to guide small business owners through the maze of online marketing strategies, tactics, and tools.
To learn more, visit https://whitmarkdigital.com.
JOIN US IN PERSON OR ONLINE:
DATE/TIME: Thursday, July 20, 2023 | Doors 6:00 pm | Dinner 6:30 | Program 7:00
LOCATION: SMILE Station, 8210 SE 13th Ave. (at Tenino, one block south of Tacoma), Portland, Oregon, 97202 (or join us on Zoom)
COST: $10 door for in-person meeting includes supper. Non-members welcome. No charge for virtual attendees.
REGISTRATION: Registration required. If you plan to attend, please send an email by Tuesday, July 18, to communications@ahboregon.org or call 503-232-2326. When you RSVP, please let us know if you plan to attend virtually, so we can send you the Zoom meeting link.