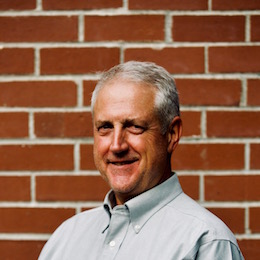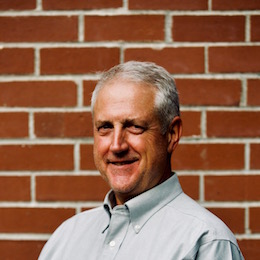 Mark Ripkey, President
"It is great to have a group that is about the personal relationships and support for building a business. AHB is just that. No pressures for 'leads' or 'referrals' but simply the true belief in providing the information and resources to build a business as the individual sees their vision. Great community and great people are the hallmarks of AHB and the benefits are in the speakers' slate as well as the interactive style during our education hour, the wonderful meal is just icing on the cake. Having friends and colleagues that understand the ups and downs of a home-based business is the reason I joined and my positive experiences over the last few years is why I have stayed."
~ Mark Ripkey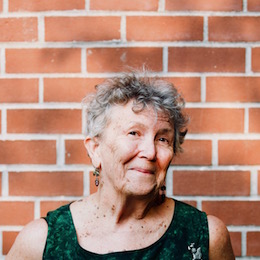 Nancy Chapin, Vice President
Nancy has been a member of the AHB Board since 2017.
"These days I spend some time working to figure out what I'd like to do next, after many years ofover-extending myself and having too many morning meetings.
In my role with TSG Services, I continue to staff Hawthorne Blvd. Business Assn. and coordinate their Street Fair on the 4th Sunday of August. I also volunteer with the 82nd Avenue of Roses Business Assn. and the 82 Roses Community Enrichment Coalition which sponsors the 82nd Avenue of Roses Parade. In addition, I serve on the Boards of Woodstock Community Business Assn., the PDX Bridge Festival, the Association of Home Businesses, and on the Advisory Committee of the JADE District.
Currently, I am worried about the drastic change in the face/s of Portland as decisions continue to be made that facilitate developers purchasing the City's smaller buildings at lower than the previous value and who would rather demolish than remodel/repurpose them. Check out www.saveportlandbuildings.com"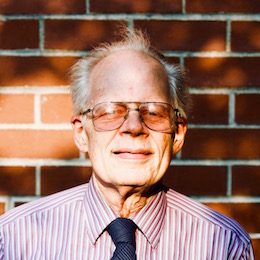 Eric Norberg, Secretary
Eric Norberg has been a member of AHB for years. After decades as an employee, he has been operating home businesses since 1981, and has done so full time since 1990. Eric wanted the support of others doing the same thing, and the opportunity to network regularly with others building their own businesses while working from home. He says he finds AHB a congenial and educational experience which he looks forward to each month. "It really fills a need," he says.
In February 2019 Eric stepped down from his role as President of AHB and was awarded a plaque thanking him for his long-standing service to the organization.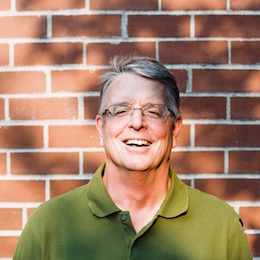 Robb Hatley, Treasurer
As treasurer, Robb Hatley helps set up the meeting room, greets guests, and collects entry fees during our third Thursday meeting. And on the first Thursday of the month, he presents AHB's financial report at the board meeting.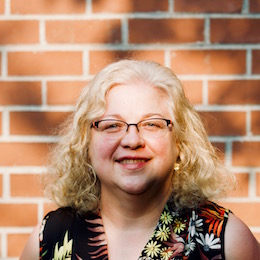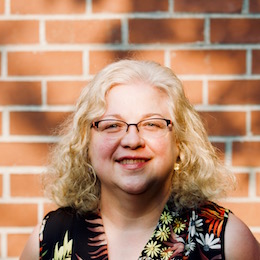 Sandy Hubbard, At-Large Board Member
Sandy Hubbard specializes in online and print marketing, featuring ready-to-launch email and social media strategies. She is also producer of Twitter's weekly PRINTCHAT where she moderates content and is a connector of printers from across the country and the world.
Located in: Portland, Oregon
Phone: 503-233-0869
Email: helpprintthrive@admin
LinkedIn: sandyhubbardpublisher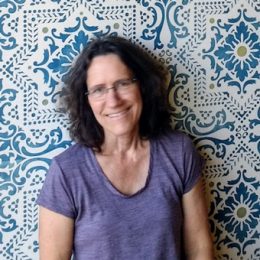 Becky Luening, At-Large Board Member
I joined AHB for the camaraderie and to network with and learn from other self-employed workers and small-time entrepreneurs. I've gleaned some good, practical information from the presentations, and the confidence and connections I've gained by showing up at monthly meetings have definitely helped me in reestablishing and refining my business."
A freelancer since ca. 1977 (sometimes working at home, sometimes not), Becky Luening's skill-set—developed over decades of professional and volunteer practice—spans the communications and publishing fields: writing, editing, graphic design, and page layout are her specialties. She has designed and formatted newsletters, books, flyers, display ads etc., and has had a hand in designing and maintaining a few websites as well. She edits newsletters for several nonprofit organizations, including Portland's wonderful Hollywood Senior Center, and writes occassional human interest stories for The BEE.
mobile: 503-613-2532 | email: beccaroosky@gmail.com | web: beccaroosky.com