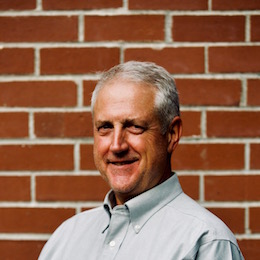 Mark Ripkey, President
"It is great to have a group that is about the personal relationships and support for building a business. AHB is just that. No pressures for 'leads' or 'referrals' but simply the true belief in providing the information and resources to build a business as the individual sees their vision. Great community and great people are the hallmarks of AHB and the benefits are in the speakers' slate as well as the interactive style during our education hour, the wonderful meal is just icing on the cake. Having friends and colleagues that understand the ups and downs of a home-based business is the reason I joined and my positive experiences over the last few years is why I have stayed."
~ Mark Ripkey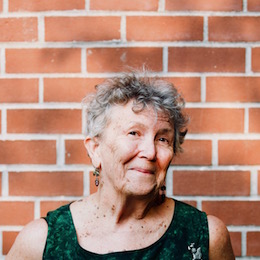 Nancy Chapin, Vice President
Nancy has been a member of the AHB Board since 2017.
In Nancy's role with TSG Services, she continues to staff Hawthorne Blvd. Business Assn. and coordinate the Hawthorne Street Fair on the last Sunday of August. She is President of the 82nd Avenue Business Assn., and also volunteers with the 82 Roses Community Enrichment Coalition which sponsors the 82nd Avenue of Roses Parade. In addition to the Association of Home Businesses, she serves on the Board of the Woodstock Community Business Assn. and the Advisory Committee of the JADE District.
Currently, in 2023, its 44th year, the 82nd Avenue Business Association finds itself in the midst of one of the most challenging times in the Avenue's history. The Association is hosting a monthly Roundtable for information sharing, discussion, and expression of concerns from community members. We seek balance and acknowledgment of the importance of a healthy business district for the communities centered on and near 82nd Avenue. Go to 82ndaveba.com to sign up to receive an invitation to join the Roundtable.
The not-for-profit 82 Roses Community Enrichment Coalition is presenting the 17th Annual 82nd Avenue of Roses Parade—Roses in the Heart of Portland—on Saturday, April 29, 2023. Go to 82RosesCEC.com for information, to register a parade entry, or to become a parade sponsor.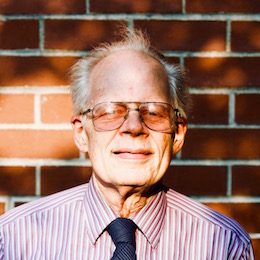 Eric Norberg, Secretary
Eric Norberg has been a member of AHB for years. After decades as an employee, he has been operating home businesses since 1981, and has done so full time since 1990. Eric wanted the support of others doing the same thing, and the opportunity to network regularly with others building their own businesses while working from home. He says he finds AHB a congenial and educational experience which he looks forward to each month. "It really fills a need," he says.
In February 2019 Eric stepped down from his role as President of AHB and was awarded a plaque thanking him for his long-standing service to the organization.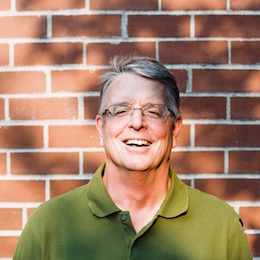 Robb Hatley, Treasurer
As treasurer, Robb Hatley helps set up the meeting room, greets guests, and collects entry fees during our third Thursday meeting. And on the first Thursday of the month, he presents AHB's financial report at the board meeting.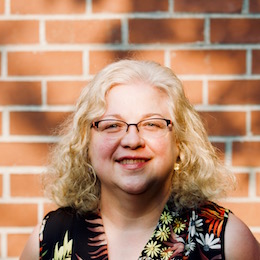 Sandy Hubbard, At-Large Board Member
Sandy Hubbard is a Marketing Strategist and Business Advisor. She helps local companies and home-based businesses centralize the elements in their marketing program, amplify them, and create a plan for reaching customers. Sandy produces #PrintChat, a weekly global forum for the printing industry, and is a monthly columnist and industry expert for the print industry, including magazines, media platforms, and online events.
Located in: Portland, Oregon
Phone: 971-407-7942
Email: helpprintthrive@gmail.com
LinkedIn: Sandy Hubbard, Publisher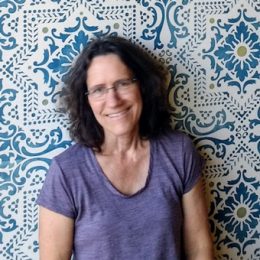 Becky Luening, At-Large Board Member
Becky Luening has been a text-centric freelancer since 1977 (sometimes working at home, sometimes not). Her professional skills—developed over decades of practice—include text processing, copyediting, graphic design, formatting and production. She specializes in newsletter and book projects, as well as design and production of ads, flyers, postcards, and graphic assets for print or web applications. In addition, Becky offers custom design and production of small-edition artist books (or cards) and facilitation of print-on-demand self-publishing projects.
Becky Luening Book Arts
Website: beccaroosky.com
LinkedIn: Becky Luening, Book Artist
Email: beccaroosky@gmail.com