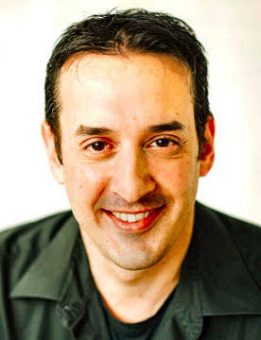 Access to easy, quality healthcare is paramount for people during their lives. However, our healthcare/health insurance system is unnecessarily complicated and broken. This is the reason Adam Reid helps people in this space.
This evening, Adam will simplify the main points of our healthcare system so people can better understand and access it (including available subsidies). This will include both Medicare and Marketplace plans. His goal is to make a traditionally boring topic fun and engaging.
Adam has been in the health insurance space for over 7 years. Prior to health insurance, Adam worked in educational policy, setting up high school programs throughout the Portland area (also navigating complex policies). Adam owned many small businesses throughout his career and holds a master's degree in policy analysis from Stanford University and a Bachelor's of Science from Portland State University.
To learn more about Adam and the services he provides, visit https://www.healthplansinoregon.com/adam-reid/.
JOIN US IN PERSON OR ONLINE:
DATE/TIME: Thursday, September 21, 2023 | Doors 6:00 pm | Pizza, Salad, Dessert & Coffee 6:30 | Program 7:00
LOCATION: SMILE Station, 8210 SE 13th Ave. (at Tenino, one block south of Tacoma), Portland, Oregon, 97202 (or join us on Zoom)
COST: $10 door for in-person meeting includes a light dinner. Non-members welcome. No charge for virtual attendees.
REGISTRATION: Registration required. If you plan to attend, please send an email by Tuesday, September 19, to communications@ahboregon.org or call 503-232-2326. When you RSVP, please let us know if you plan to attend virtually, so we can send you the Zoom meeting link.
On Thursday, October 19, Marketing Strategist Sandy Hubbard returns for a command presentation on a topic that is sure to resonate – how to raise rates without raising a ruckus.
Many of us got through the last three years without raising rates – because why upset the applecart, right?
But the reality is, we must raise rates to survive and thrive.
In this hands-on workshop, Sandy will guide us in calculating how much to raise rates, how best to announce the increase, the right tone to take, and what to do if customers push back.
Raising rates or prices presents challenges for businesses of all sizes, and AHB extends a warm invitation to owners and managers of all kinds of businesses — not just home-based enterprises — to join us.
The valuable coaching session covers a lot of ground, and promises to be well worth the $10 cover charge. Social time begins at 6 p.m. on Thursday, October 19, followed by a family-style dinner and Sandy's talk.
REGISTRATION: Registration required. If you plan to attend, please send an email by Tuesday, October 17, 2023, to communications@ahboregon.org or call 503-232-2326.
---
AHB 3rd Thursday Meeting Details
Meeting Schedule
Networking starts at 6:00 pm followed by our business meeting and and educational presentation. Learn more …
Meeting Location
S.M.I.L.E. Station
8210 SE 13th Ave
Sellwood Neighborhood
Portland, OR 97202 Map It!
Our Style
We are informal, but professional. Our purpose is to network, learn, share and socialize.
---
Do you own a home-based business? Join AHB today!
Membership is just $60 a year (plus $10 per month for the 3rd Thursday Monthly Dinner Meeting), and is not limited to people who work from home. Whether you are an entrepreneur, solopreneur, Mom & Pop company, or are simply working from home for a traditional business, AHB is a great group to network, learn, and socialize with, and you'll fit right in. Email membership@ahboregon.org to get started.