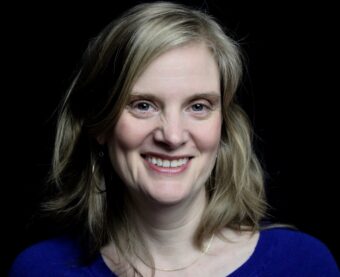 Aubrie De Clerck, featured speaker at AHB's April 20, 2023 meeting, is a career coach who helps people open doors to fulfilling work. She has over 15 years of experience in supporting people in entrepreneurial, corporate, non-profit, and education environments. Aubrie is known for being highly inspirational and deeply practical, meeting clients with warmth and acceptance. She calls her practice Coaching for Clarity.
Aubrie has developed a component in her coaching practice using a process known as Threads. "Threads are the things about us that don't change. Things you do naturally. Your gifts. You couldn't stop doing them if you tried.  If you are looking for ways to talk about yourself and your business in a genuine and compelling way, Threads can help!"
---
AHB 3rd Thursday Meeting Details
Meeting Schedule
Networking starts at 6:00 pm followed by our business meeting and and educational presentation. Learn more …
Meeting Location
S.M.I.L.E. Station
8210 SE 13th Ave
Sellwood Neighborhood
Portland, OR 97202 Map It!
Our Style
We are informal, but professional. Our purpose is to network, learn, share and socialize.
---
Do you own a home-based business? Join AHB today!
Membership is just $60 a year (plus $10 per month for the 3rd Thursday Monthly Dinner Meeting), and is not limited to people who work from home. Whether you are an entrepreneur, solopreneur, Mom & Pop company, or are simply working from home for a traditional business, AHB is a great group to network, learn, and socialize with, and you'll fit right in. Email membership@ahboregon.org to get started.