Start the Year Off Right with SCORE—and Flying Pancakes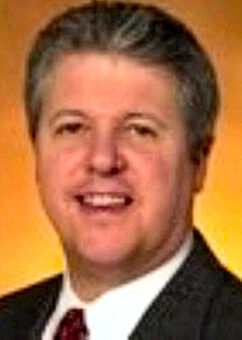 Join AHB on Thursday evening, January 19, 2023, for a presentation by Peter Cantone Jr. (photo at left) of Portland SCORE along with an all-you-can-eat "breakfast for dinner" provided by renowned pancake flipper Sheldon Penner, owner of Chris Cakes Northwest.
The nonprofit SCORE, a resource partner of the U.S. Small Business Administration (SBA), is the nation's largest network of volunteer, expert business mentors dedicated to helping small businesses get off the ground, grow, and achieve their goals. Since 1964, the organization's volunteers have provided education and mentoring to more than 11 million entrepreneurs. Thanks to generous support from the SBA and the selfless contributions of thousands of dedicated volunteers, most of SCORE's offerings are delivered at no cost. Come to AHB's January 19th meeting to learn how your business may benefit from the services and mentoring offered by SCORE volunteers in Portland.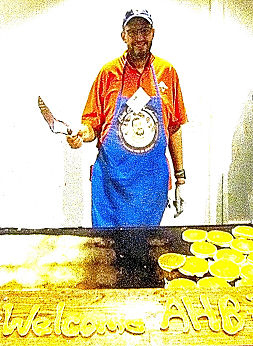 The success of Chris Cakes Northwest is found in its ability to turn standard pancake breakfasts into fun, interactive food experiences where people not only get fed, but get to celebrate the joy and laughter of being a kid again. Chief pancake flipper Sheldon Penner has prepared breakfast for hundreds of folks at special community and private events all over Oregon. In 2021, he made parking lot breakfasts for many of our region's wildfire refugees. In addition to amazing pancake flipping, Chris Cakes Northwest recently expanded into Mobile Grillin' offering large-scale catered lunches and dinners featuring grilled chicken, hamburgers, and/or hot dogs.
The in-person meeting takes place at SMILE Station, located at SE 13th Avenue at Tenino Street (one block south of Tacoma) in the Sellwood neighborhood of Portland. Doors open at 6:00pm and the presentation starts at 7:00. There is a $10 charge for dinner. The meeting is open to the public and may also be attended virtually.
To reserve your spot at the in-person dinner, or to request the virtual meeting link, please send an email to communications@ahboregon.org, or call 503-232-2326.