Promote your Brand/Services with an Ass-kicking Demo Video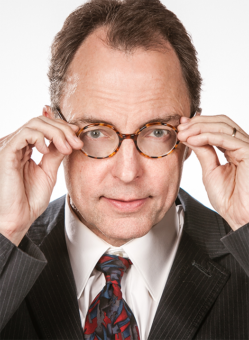 Join TEDx SEVEN TIME speaker and TED speaker coach Frank King at the October 20th meeting of the Association of Home-based Businesses. A rousing speaker, Frank will inspire guests to consider developing a TEDx Talk as a useful demo video or anchoring a sizzle reel.
In his presentation, "Promoting your brand/services using an a**-kicking demo video," Frank will dissect the components of video that make folks lean in to learn more. He will offer tips for the entire process, from deciding on the topic, honing your message, figuring out how it will be meaningful to an audience, and repurposing your video or pitch for different demographics.
Suicide Prevention Speaker Frank King was a writer for the Tonight Show for 20 years, speaker and comedian for 35, and TEDx coach for 7 years. He's fought a lifetime battle with depression and chronic suicidality, turning that long dark journey of the soul into 7 TEDx Talks, (notably the most prolific TEDx speaker in the world), and offering valuable insights for corporations as well as nonprofit associations such as AHB.
DATE/TIME: Thursday, October 20. Doors open at 6:00pm; food served at 6:30; program begins at 7:00.
LOCATION: SMILE Station, 8210 SE 13th Ave, at Tenino (one block south of Tacoma), in the Sellwood neighborhood of Portland, Oregon
COST: $10 door fee includes supper. Meetings are open to the public.
Please R.S.V.P. to ensure enough food for all attendees — via email to communications@ahboregon.org or via phone, 503-232-2326. Virtual attendance is also possible (and free): just request a Zoom meeting link when you R.S.V.P.